Relationally mentoring and
equipping university students as they serve Jesus on their campuses in their city and around the world.
We are here to journey with you and provide guidance in your spiritual and campus life. Our desire is to fellowship with you, pray for you, and journey with you amongst the years that you are with us.
You are the next generation, the leaders of tomorrow. You are valued by God. You are loved.
Given the current restrictions for face-to-face meetings and limitations for group settings, we've adapted by going fully virtual! Even through these times, we're encouraged to stay connected with you! We welcome you and your friends to join us at our online gatherings - to encourage, pray, worship, read, and be within community. Or connect with our campus chaplains at any time!
University of Calgary
(U of C)
Prayer, worship & bible reading
Daily via Zoom
9:00 am - 10:00 am
​
To join us, email Logan Johnson to receive the Zoom meeting
​
Email:
Every Monday via Zoom
10:00 am - 11:00 am
​
To join us, email Art Kung to receive the Zoom info
​
Email:
mount royal
university
(MRU)
Monday to Friday via Zoom
9:00 am - 10:00 am
To join us, email Wenbo to receive the Zoom info
​
Email:
Southern Alberta
institute of technology (SAIT)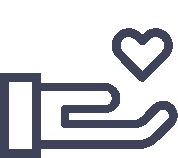 "Each one must give as he has decided in his heart, not reluctantly or under compulsion, for God loves a cheerful giver."