university
campus
ministries
Relationally mentoring and
equipping university students as they serve Jesus on their campuses in their city and around the world.
We are here to journey with you and provide guidance in your spiritual and campus life. Our desire is to fellowship with you, pray for you, and journey with you amongst the years that you are with us.
You are the next generation, the leaders of tomorrow. You are valued by God. You are loved.
As we slowly progress to meeting in person, we're encouraged to stay connected with you! We welcome you and your friends to join us at our online or in-person gatherings - to encourage, pray, worship, read, and be within community. Or connect with our campus chaplains at any time!
mount royal
university
(MRU)
A time of connection with other students to go deeper in our faith
​
12:00 pm - 1 pm
Contact kpjohnson@mtroyal.ca
​
​
Southern Alberta
institute of technology (SAIT)
WITH UCM'S SPIRITUAL DIRECTOR, BOB OSBORNE
The Storied Life is a 10-week spiritual formation course taught by UCM's spiritual director, Bob Osborne.
Overview:
​
10 Videos, 20 Minutes Each

Follow at your own pace individually or with friends

Think more deeply about stories, reflect on the Biblical stories, and engage your own story
​
Bob Osborne is a life-long pastor, teacher, spiritual director, and reader. In each of these roles he has looked closely at the ways our human and spiritual lives unfold, the ways our Scriptures teach us to pay attention to story shapes and patterns, and the ways we are helped by knowing the story we are part of.
Taking the Biblical narratives as our foundation, Bob will add insights from novels, movies, biographies and more, all to help us pay attention to our own storied life.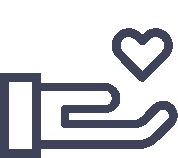 "Each one must give as he has decided in his heart, not reluctantly or under compulsion, for God loves a cheerful giver."